The winners of Prize D4D - Edition 2020 received their prizes from Minister of Development Cooperation, Meryame Kitir, on the recommendation of the jury, during the Awards Ceremony organized by the Royal Museum for Central Africa on October 15, 2020 (Belgium).
Congratulations to all!
Awarded project for the iChoose category: 
Bambanani – Joining hands to teach every child: Open Education Resources in South Africa
By VVOB in South Africa
Country involved: South Africa
The audience favorite in the iChoose category was Bambanani - Joining hands to teach every child, a project developing educational resources for inclusive education for children in South Africa. In 2001, South Africa launched a progressive inclusive education policy - an important step towards greater socio-economic equality. However, at present, few teachers know how to teach in an inclusive way. That is why VVOB developed the platform FundaOER.org. On this website, teachers will find a variety of open educational resources that can inspire them in their teaching practice. Teacher´s trainers or pedagogical counselors can find useful information here.
Website: https://www.vvob.org/en
This winner receives a cash prize of 5.000 euro.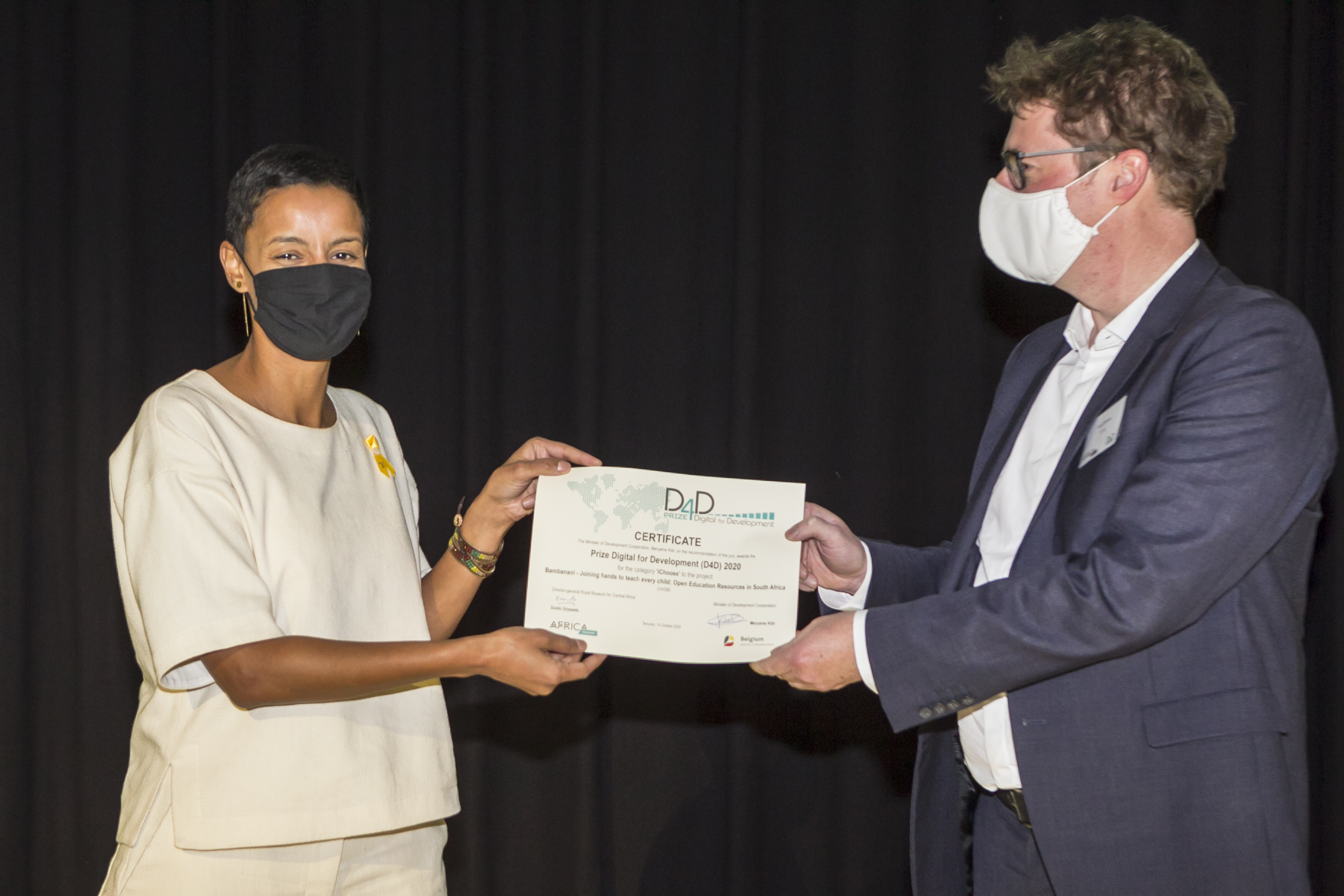 (©Kris Pannecoucke) 
Awarded project for the iStandOut category: 
Smart Glasses 4 Telehealth to improve access to quality health care 
By Memisa and Iristick in the Democratic Republic of Congo
Country involved: Democratic Republic of Congo
The Smart Glasses 4 Telehealth project was the best proven success story in the iStandOut category for the jury. This project introduces telemedicine with connected glasses in Kingandu (Kwilu, DR Congo) to improve access to quality healthcare. In rural areas, access to hospitals is often difficult. These glasses allow healthcare providers to remotely show an expert (the hospital doctor) exactly what they are seeing, talk to him or her and listen to the instructions without losing use of the hands or having to interrupt their activity. More frequent interaction with the doctor also strengthens the nurses' capacities.
Website: https://iristick.com/ ; https://memisa.be/en/ 
This winner receives a credit line of 10.000 euro to be used for (research)activities towards further development of the project.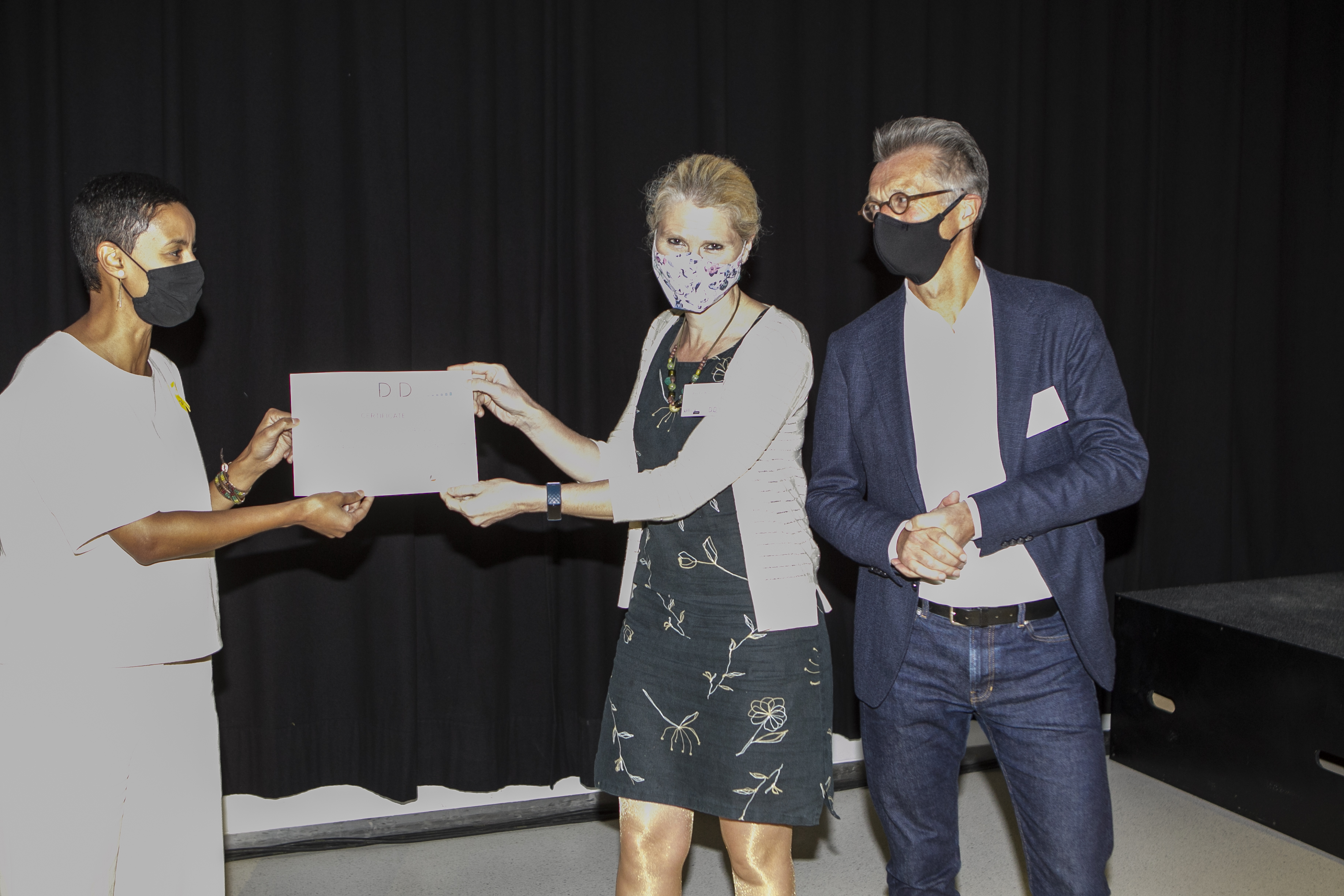 (©Kris Pannecoucke) 
Awarded project for the iStartUp category: 
AKABOXITECH - Digital Financial Inclusion
By Akaboxi Ltd and Ondernemers voor Ondernemers, implemented in Uganda
Country involved: Uganda
The AKABOXITECH project received the prize for the most promising innovative idea, in the iStartUp category. Developed by local entrepreneurs, this project provides a digital financial inclusion system for small farmers in Uganda, mainly women and young farmers in rural communities, so they can monitor and manage their savings together. The system replaces the rudimentary way of accounting, pooling their savings in boxes and keeping the savings boxes in the group leader's home, with a safer, more digital and simpler process to monitor and manage their savings.
Website: https://akaboxi.com/
This winner will get the opportunity to do an internship in a Belgian or international incubator to the value of 25.000 euro.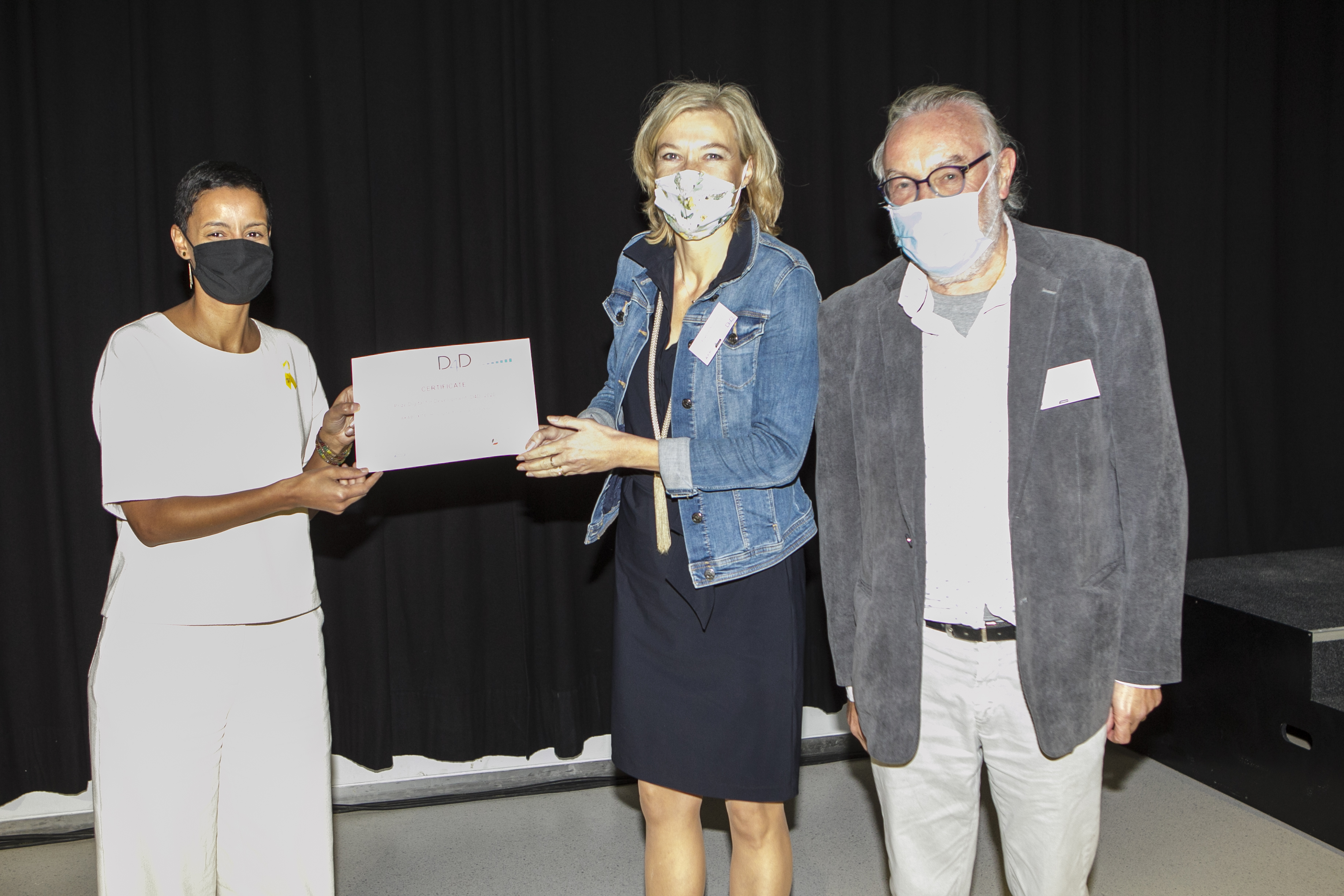 (©Kris Pannecoucke) 
Prize D4D rewards outstanding initiatives that use digitisation and (new) technologies as a lever for development towards achieving the Sustainable Development Goals (SDGs) set by the United Nations.
Prize D4D consists of three categories:
The innovative idea / startup – 'iStartUp' 
The success story – 'iStandOut'
The public award – 'iChoose'
Everyone with an innovative idea or success story about digitisation for development can participate in the Prize D4D.
Prize D4D is a biennial initiative of the Royal Museum for Central Africa (RMCA) with the support of the Directorate-General for Development Cooperation and Humanitarian Aid (DGD).