FACT 360 _ TERRE IS IN THE AIR
Live the 360 ° experience of authentic architecture in nature's earth
Raw, honest, crude soil is a natural building material that is being used more and more nowadays to construct buildings and infrastructures in Africa and elsewhere around the world. Professionals recognize and use its specific assets to design healthy, comfortable, functional and thermally efficient buildings.
Through interactive and digital applications, the members of the FACT Sahel network reveal the secrets behind the advanced techniques used. Thanks to the renewed attention, architecture using clay and soil reveals its powerful aesthetics here. The experts are far from done amazing us.
The series of FACT 360° videoclips accompanies the book "BUILDING IN EARTH IN THE SAHEL TODAY" and reveals splendid, modern and innovative projects. Clip # 1 is taken at the NANAGALENI hotel in Mali: it is composed of buildings two stories high supported by walls entirely of raw earth.
The FACT makes your head spin…. Experience the 360° angle with or without a virtual reality headset and visit the ancestral architecture of today.
FACT Sahel +
www.factsahelplus.com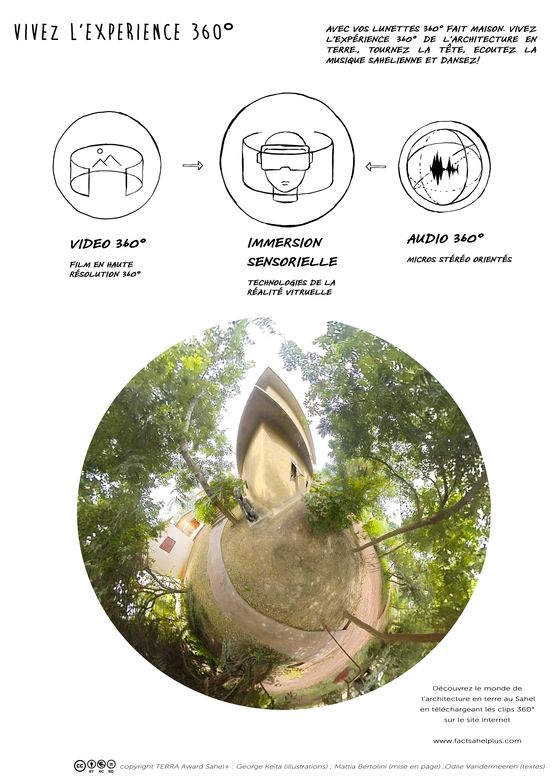 ©Nicolas Réméné